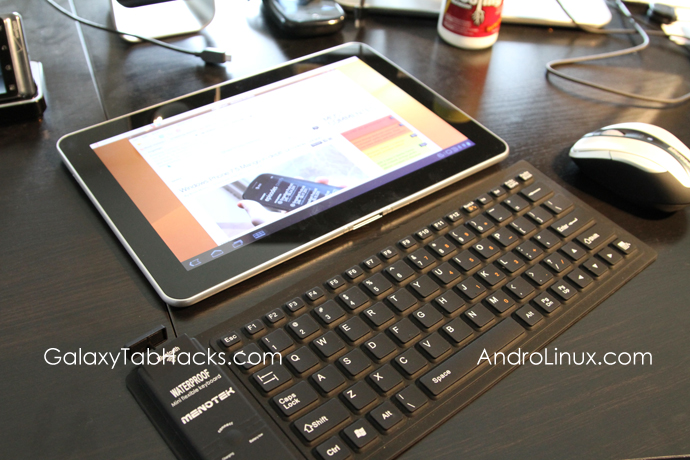 Video demo of Ubuntu on Galaxy Tab 10.1:
UPDATE: This is for older Honeycomb, please do not try on ICS! (Will have an updated version soon!)
For those of you Ubuntu lovers out there, if you did pick up a Galaxy Tab 10.1, did you know you can run a Ubuntu OS running side by side along with your Android tablet?
Well, this has been done many times on other Android smartphones before but certainly the Samsung Galaxy Tab 10.1 is a perfect device to put Ubuntu, let me introduce you to "Tabuntu".
What we are doing here