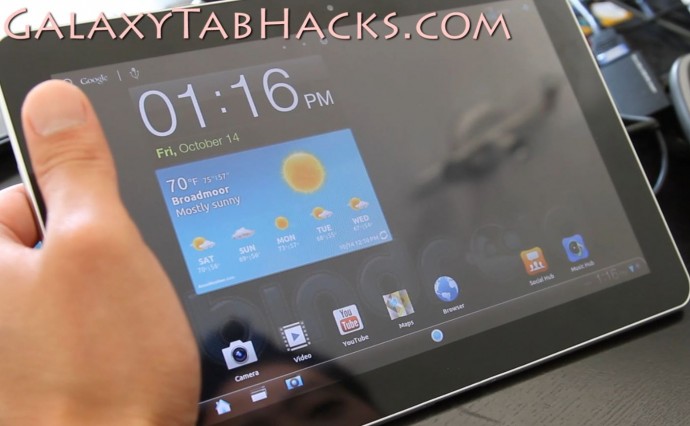 BinDroid ROM is another great ROM for your Galaxy Tab 10.1, comes with custom app drawer and lots of cosmetic changes, which I feel is refreshing without losing TouchWiz interface.
I am running this ROM with a 1.4Ghz Overclocked kernel, which runs just as good as other ROMs, give it a try and let me know what YOU THINK!
Download ROM here:

Download BinDroid ROM

Download 1.4Ghz OC kernel here: (flash this right after the ROM if you want overclocking)
*Note – Don't worry about fuzzy color boots, just reboot, its zipaligning apks.
Need Help? Follow/add me on Google+, Facebook, or Twitter!
GooglePlus
Facebook
Twitter
Want to stay updated on latest Galaxy Tab Hacks news?
Sign up for our Galaxy Tab Hacks Newsletter here
so you don't miss a single tip and get personal help via e-mail! First time to rooting and custom ROMs? Please see our
Galaxy Tab 10.1 FAQ FIRST!
If you like this post, please CLICK HERE to subscribe to my YouTube channel, THANKS A TON BUD, I OWE YOU ONE!
Recent Android News from HighOnAndroid.com